How To Flip a PDF File Creatively
How To Flip A PDF File
What is a flip book and how to flip a pdf ? Whether you have a business where you want to create a catalogue which you can then add to your website, or use as a stand alone piece of work, or you maybe are an artist and want to showcase your art, anything that can be put used as in how to flip a pdf into a flipbook.

So why would you flip a pdf to make an online digital catalogue for your business as opposed to a paper catalogue? A clear, concise catalogue will help your sales increase and drive traffic to your website and give you an advantage over your competitors. Flip book applications make documents easier to read for starters, which means that people are far more likely to read them, then some dense piece of text. There are also free services to flip a pdf such as yumpu.com or anyflip.com; you can use any search engine to find one that fits your needs. There are even videos on flipbook websites and on YouTube which show you how to convert PDF's into digital magazines or ePapers. It can be a simple process, dependent only upon your own creativity and content.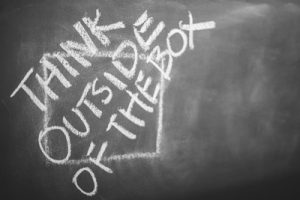 So what are flipbooks intended for exactly? They make information easier to absorb, as they are both fun and practical for whoever is reading them as opposed to printed material, plus the flipbook can be shared, with prospective clients and customers being able to view your catalogue or e-magazine on their tablet, desktop computer or even their smartphone. It basically helps you promote your business in a fun, visual format and increase your sales. If you just want to raise awareness of your organisation or business online then it is the perfect medium for this. If you are for example a photographer and want to show your photographs to potential clients then flipbooks are a stylish and innovative way to exhibit your work and get more business. They also suit a magazine format, such as home décor or fashion magazines. Many services that show you how to flip pdf to flip book are socially driven platforms too and offer ways for you to integrate your personal or business flip book with your social media pages such as Twitter, Pinterest and Facebook.
Converting a PDF
So now that you know the benefits of creating a flipbook, how do you go about converting a PDF to a chic looking flipbook?
Many flipbook applications have a built in tool to convert PDF's, just upload or drag and drop your PDF to the website and click on 'convert PDF to Flipbook" or words to that equation and the software will work its magic. You get various features with different online conversion tools, obviously if you use a paid for service you will get more features but generally you can use them across different platforms, they can be free unless you upgrade to a premium service with extra features, you can embed and share your flipbook on your website or blog and can change the text and images whenever you want as well as add media such as videos and audio. The technology works well with mobile phones and tablets, which is essential these days as recent studies have shown that more people use mobile devices to access the Internet than laptops and desktop computers. Most flipbook services offer multimedia Flash capabilities too, so the options are endless.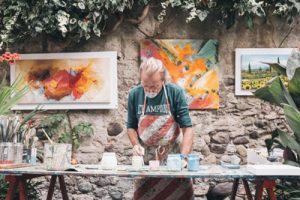 Online flipbooks are a fabulous way to create your very own digital magazine or to share your brand with the public, and most flip pdf services offer an easy to use digital interface which allows for smooth catalogue or magazine flip book creation just from a PDF file so you do not need to be a web developer to do this. Some services give you access to millions of readers too, so your service or business will reach many more potential clients making you a very happy business indeed.
So for an easy way to find out how to flip pdf , look online and choose the perfect flipbook maker for you and your business. Happy Flipping!